About Us
MIA JEWELRY
Our company manufactures 18K Gold Filled Jewelry in Brazil for over 18 years. Our Priority is Quality. We make sure to deliver the Best, Trendy and Most Wanted designs in the Market.
The signature design of MIA Jewelry is the modern, classy and feminine look, brought to life with the highest quality of 18K Gold, Rose Gold, Rhodium and Black Rhodium Plating. Meticulously designed for your best joy.
W H A T ∙ I S ∙ 1 8K ∙ G O L D ∙ F I L L E D ?
18k gold filled is a beautiful more affordable alternative to solid gold as it is a genuine layer of gold permanently bonded onto base metal with heat and pressure.
It is extremely durable, won't chip or flake, is tarnish resistant, and is a great alternative to expensive solid gold jewelry.
It looks great and with proper care.
Gold filled jewelry can also be worn by people with sensitive skin since its 100% Hypoallergenic, Lead and nickel free.
Care Instructions
All of our jewelry pieces are delicate and need extra care and love. As such, please:
* Take off the jewelry if you plan to get wet such as going to the beach, pool, shower, bath, spa etc.
* Remove the jewelry before going to sleep, exercise or if you plan to do any physically strenuous activities. This is to avoid any unnecessary wear and tear.
* Put on the jewelry last, only after you apply any make-up, skin care products, perfume, hairspray, etc.
* Avoid contact with any harsh chemicals such as household cleaners, acid, alkali, corrosive substances, etc. This includes not using any chemical jewelry cleaners.
* Wipe down your jewelry with a soft, lint-free polishing cloth and store in a sealed bag or box in a cool dry place.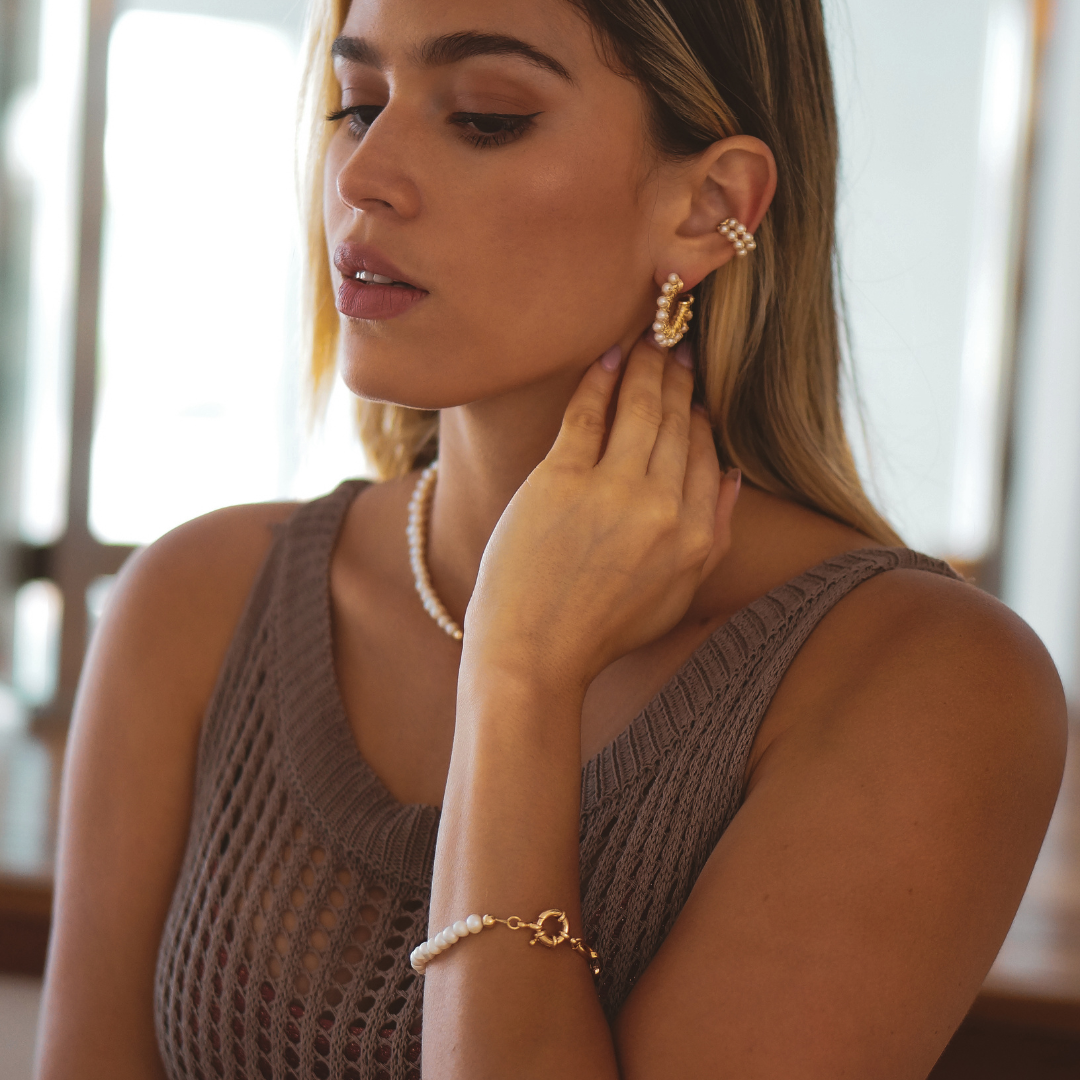 FREE CATALOG
2023 Wholesale Jewelry Catalog
Explore our best-selling 18K Gold Filled Jewelry and stay ahead of the fashion game. Download the catalog below!