Care Instructions
How to care for your jewelry
We recommend that you avoid exposing your jewelry to liquids, perfumes, and lotions. While our jewelry is made to withstand the elements of daily life, it is not solid gold.
To keep your jewelry looking its best, it is important to clean it regularly. Use a soft cloth or microfiber towel to wipe away dirt and oil buildup. Be sure to keep your jewelry dry.
Tarnish is a chemical reaction that occurs when metal is exposed to oxygen and moisture. It can cause jewelry to become discolored, dull, and even pitted. To prevent tarnishing, it is important to keep your jewelry dry.
Here are some tips for keeping your jewelry dry:
Avoid wearing your jewelry in the shower, pool, or ocean.
Take off your jewelry before applying lotions, perfumes, or other skincare products.
Store your jewelry in a dry place when you are not wearing it.
Use a jewelry box or bag with a zipper or snap closure to keep your jewelry from getting wet.
If your jewelry does get wet, dry it off immediately with a soft cloth.
By following these tips, you can help to keep your jewelry looking its best for years to come.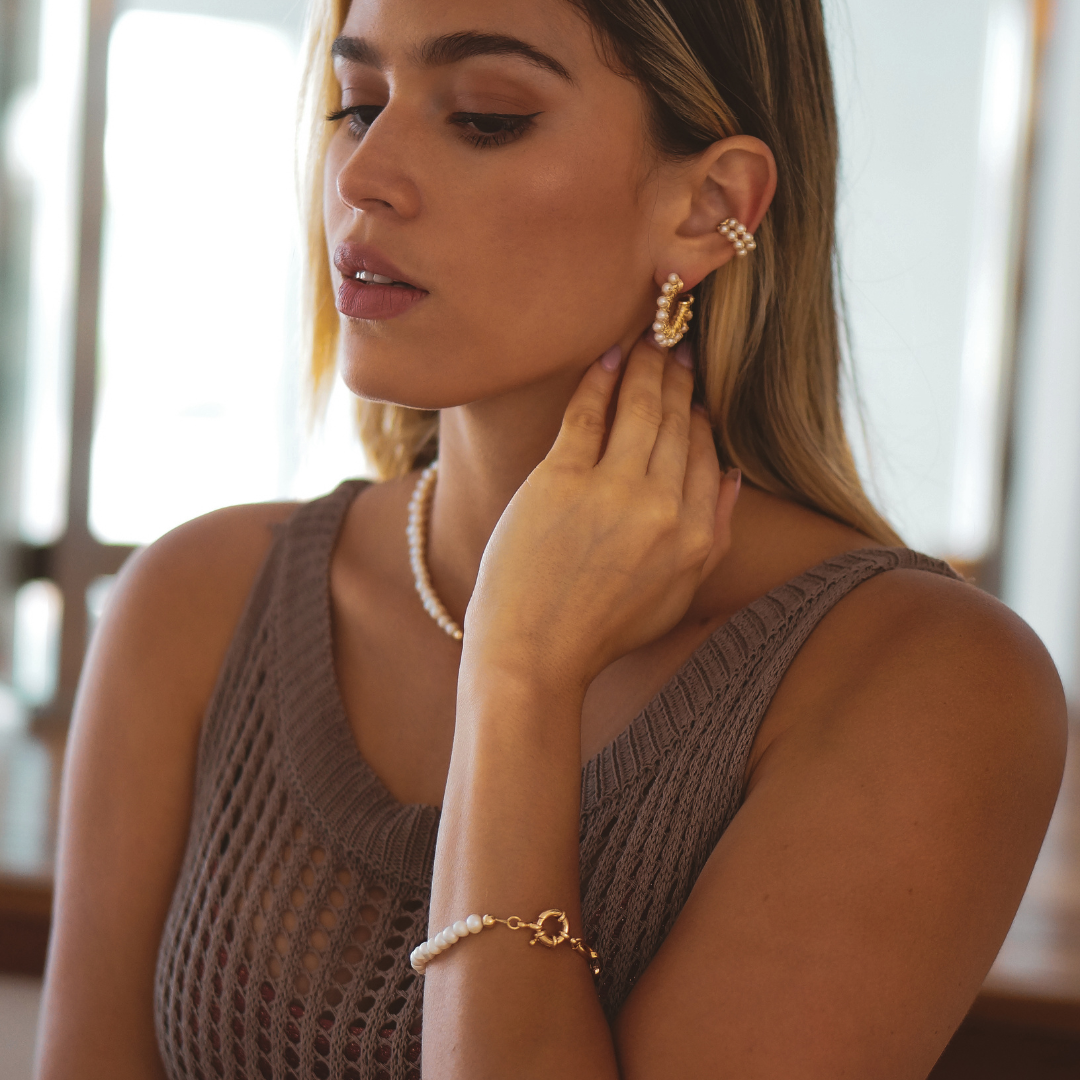 FREE CATALOG
2023 Wholesale Jewelry Catalog
Explore our best-selling 18K Gold Filled Jewelry and stay ahead of the fashion game. Download the catalog below!